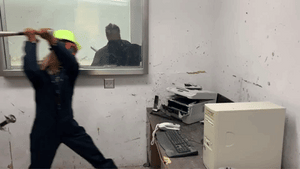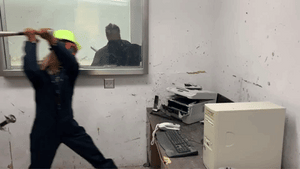 One free smash session per month. Bring up to four people for free. Limited number of subscription available, so subscribe today.
Backed by popular demand, we have included a monthly  subscription package that saves subscribers lots of money.
With our exclusive subscription, you'll enjoy a FREE smash session every month, where you can let loose, have fun, and pulverize your pent up frustrations. Feel exhilarated as you demolish things and hear the wonderful sound of shattering glass.
But that's not all! We believe in sharing the joy of smashing, so you can bring up to FOUR friends with you at no extra cost, even if you come in more than once a month. Whether it's bonding with your buddies or creating unforgettable memories with your loved ones, our Rage Room is the ultimate destination for a group experience. Check out our Google Reviews.
Because of our limited number of time slots, we are sad to announce that this exclusive monthly subscription is limited to ONLY 300 subscriptions. So act fast to secure your spot in this incredible opportunity to enjoy huge savings on your smash sessions.
We understand that life can get busy, which is why our subscription offers flexible booking options. Simply choose a date and time that works best for you and your group, and get ready to release your inner beast.
The monthly booking process for subscriber savings is simple. Every month, sign into your account at libertycityrageroom.com, you will see the subscription activities with a $0.00 price, select the activity of your choice, book your session, and go through the check out process. You will not be charged for your first activity each month. If you want more than one smash session per month, the website automatically prices each of the subscription activities to $50 (subscribers will never be charged for adding five participants).